†•† Accident's Skype IP Resolver // Cheap - 3$ // Fast // Easy to use †•†
08-23-2012, 10:55 AM
†•† Accident's Skype IP Resolver // Cheap - 3$ // Fast // Easy to use †•†
Thread design got deleted. Please if you're good with graphics, accounts are being given in return for thread designs, and or signature design.
Information:
Accident Resolver is a cheap SKYPE IP resolver, which is used to grab skype's personnels IP's. Each grabs takes around a second or two, and you have unlimited amount of them. All you have to do is insert a skype USERNAME into the resolver form, and from there you'll be given the IP. If you're interested in purchasing, trial accounts can be given (PM me)
Prices:
3$ per month
5$ for lifetime
20$ for reseller
Pictures: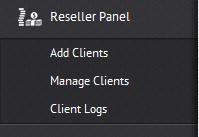 ---
TOS:
No free giveaways
No sharing accounts
No selling accounts unless given permission to do so.
Any of these broken will result in your account be banned.